To keep up with rising demand for school places, Beardall Fields Primary School in Nottinghamshire will move to brand new facilities in time for the start of the new school year.
In keeping with the sleek, modern design of the school itself – currently under construction by Kier Group – Turfdry has again been contracted to provide top class sports facilities, following the success of a similar project for Nottinghamshire County Council at Candleby Lane School, Cotgrave in 2008.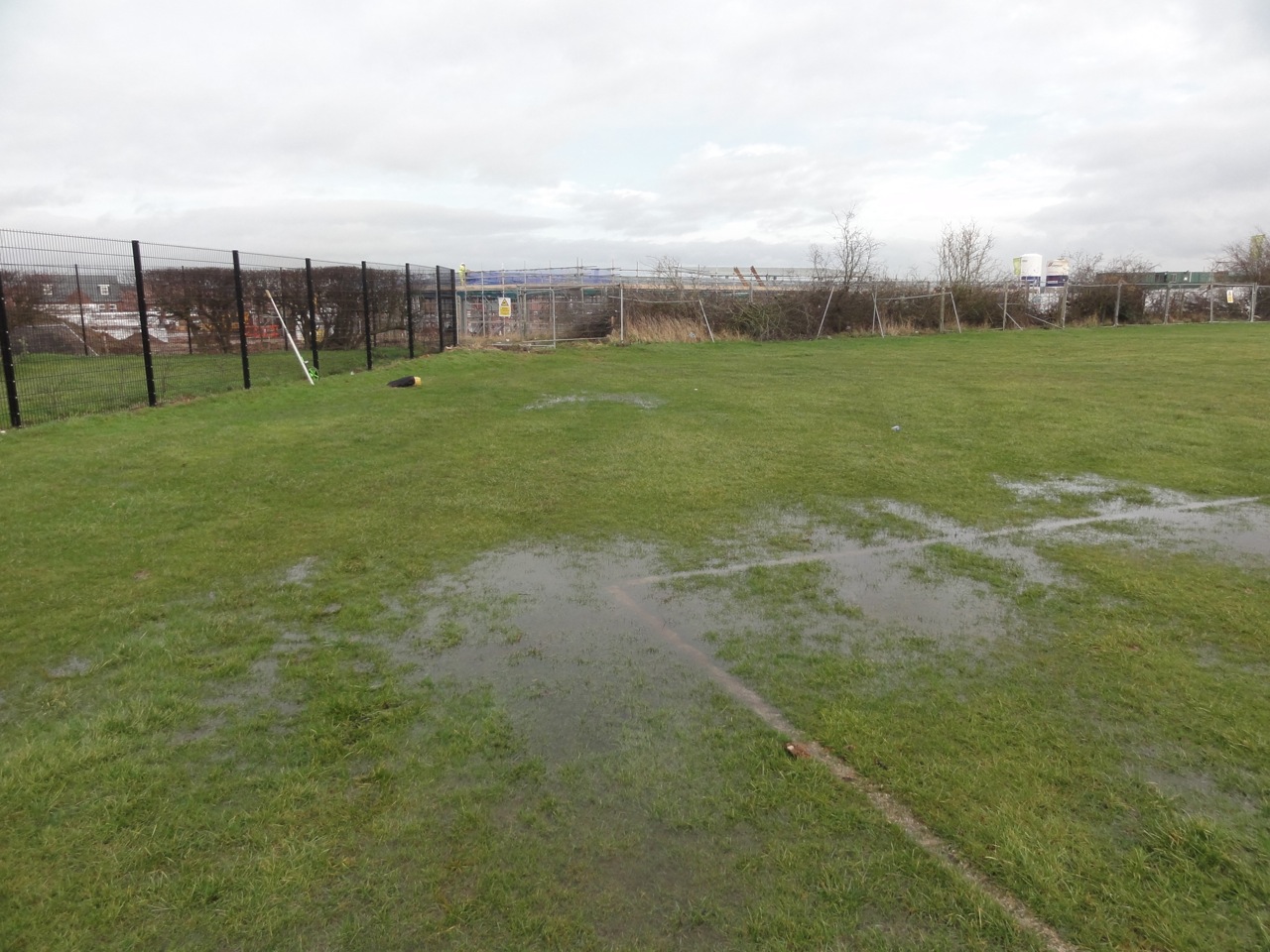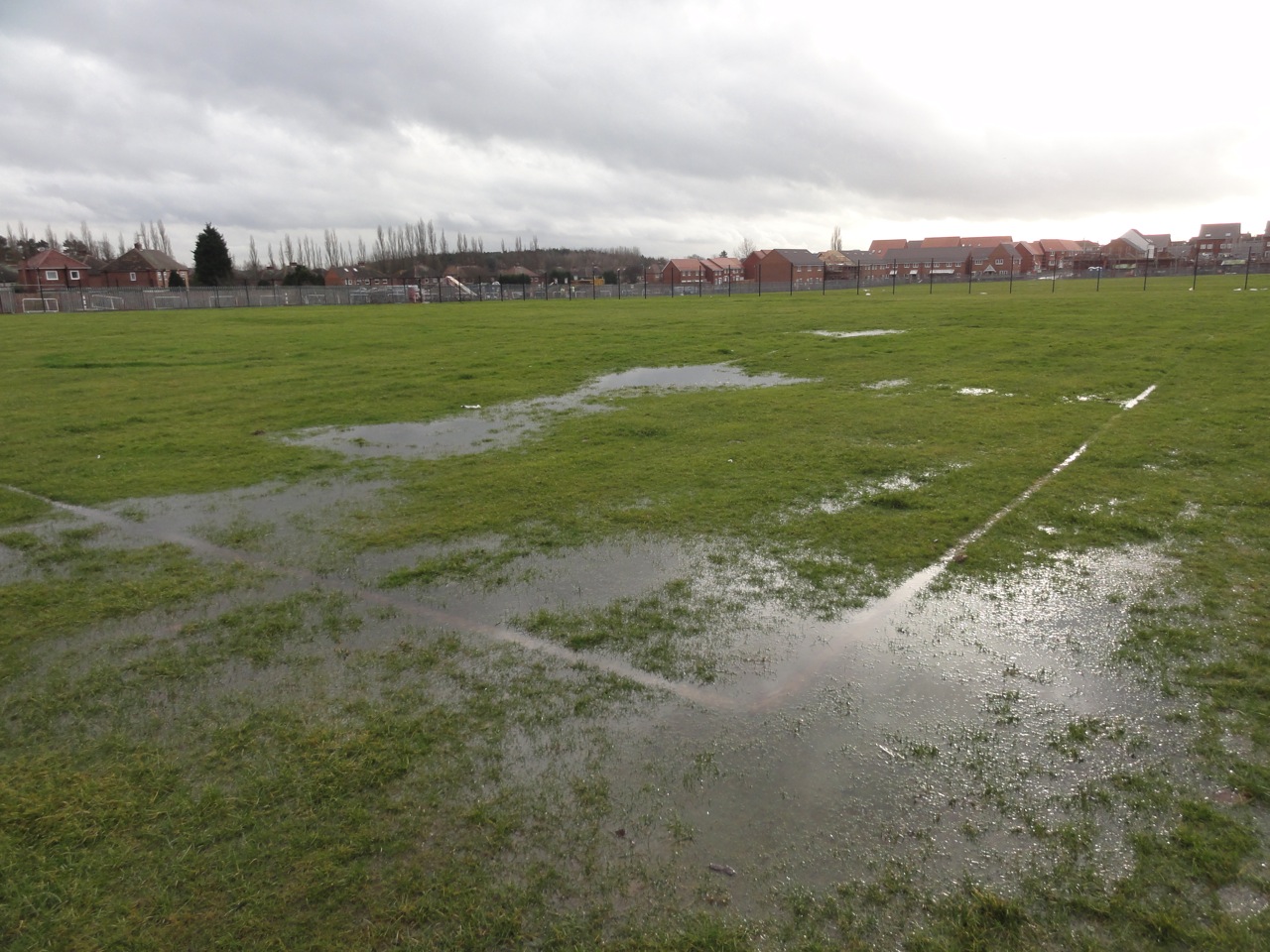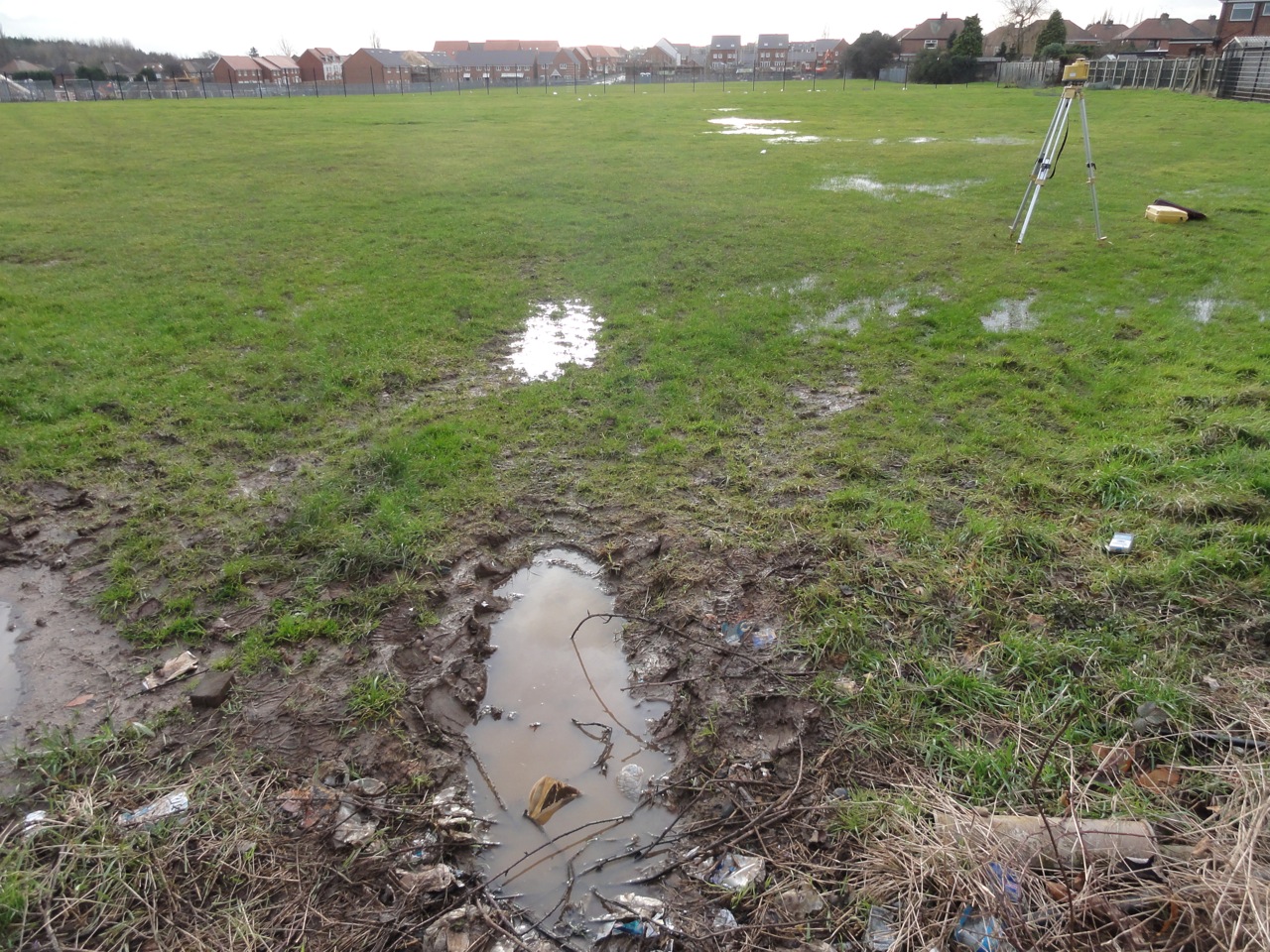 Turfdry will soon transform this old waterlogged field into first-class sports facilities.
Turfdry's proposals for these facilities consist of the following:
Total removal of existing vegetation using glysophate
Stripping and stockpiling existing topsoil
Laser guided cut & gill operation to achieve optimal subsoil gradients
Replacement of the topsoil and laser levelling
Installation of Turfdry Drainage System with Hydraway Sportsdrain at three metre centres
Cultivation & seeding works
Initial maintenance to handover
For more information about Turfdry's work at Beardall Street Primary School, keep up to date with the news section.