Added: 31st September 2014
As part of Enfield Council's drive to make environmental improvements to the local area, Turfdry has begun work on a river restoration project at Firs Farm Park. Won on competitive tender, the works will see the excavation of a watercourse that stretches between the north-west and north-east corners of the park, and will carry the water that has - for the past fifty years or so - been diverted into an underground culvert. In addition to the aesthetic and environmental value this will bring to the park, local residents to the east of the park will reap practical benefits as well, with the material excavated during the creation of the watercourse being used to construct a bund along the boundary of the park to offer flood protection.
The watercourse excavation is facilitated by state-of-the-art machines equipped with laser control systems linked with computer design software, which combined with the experience and skill of the operators is bringing the council's vision to life. Meanwhile, the flood relief bund is being carefully constructed using a combination of rollers and bulldozers - also fitted with laser control systems - to ensure the material is sufficiently compacted to provide protection from dramatic flood events.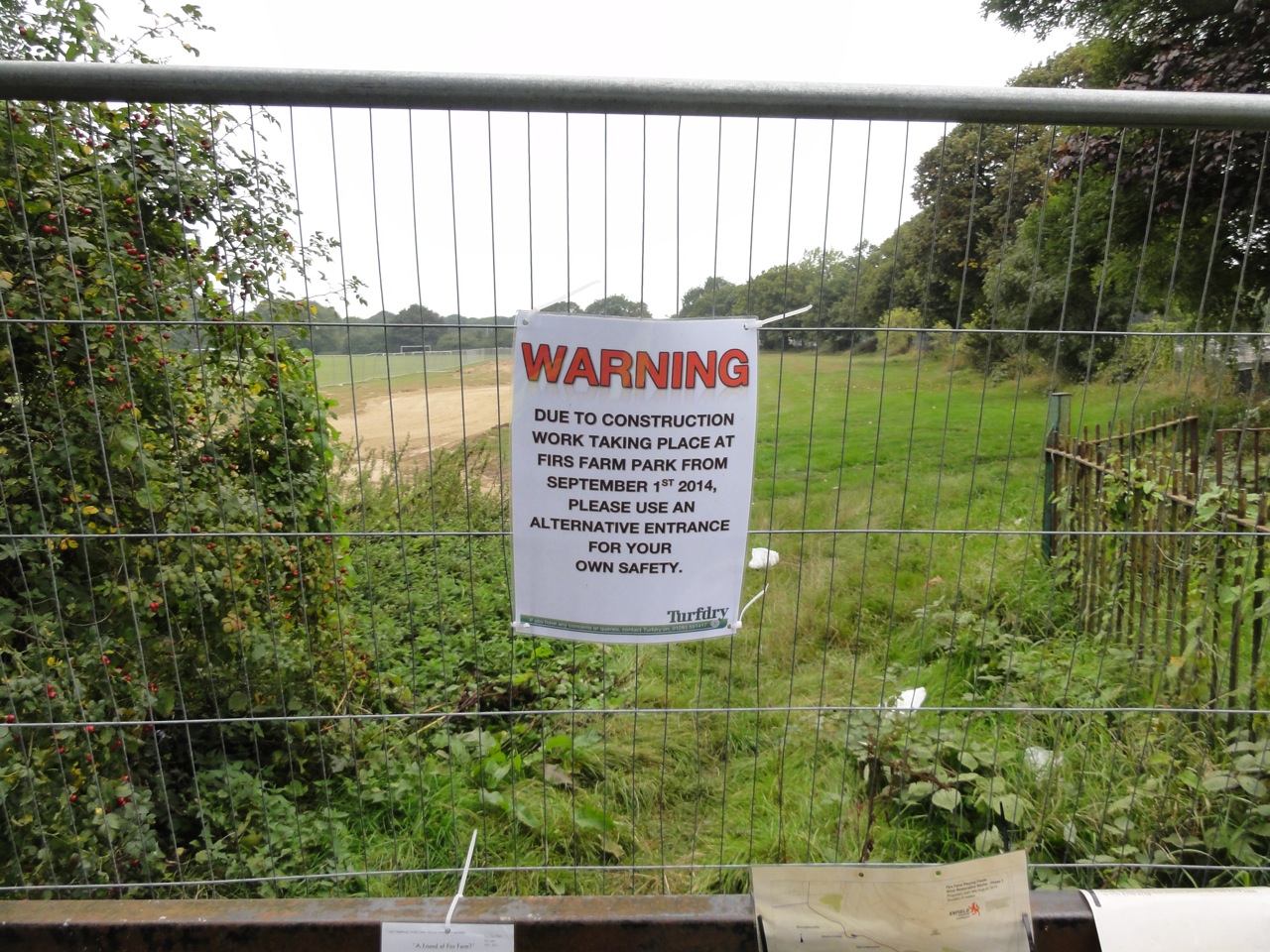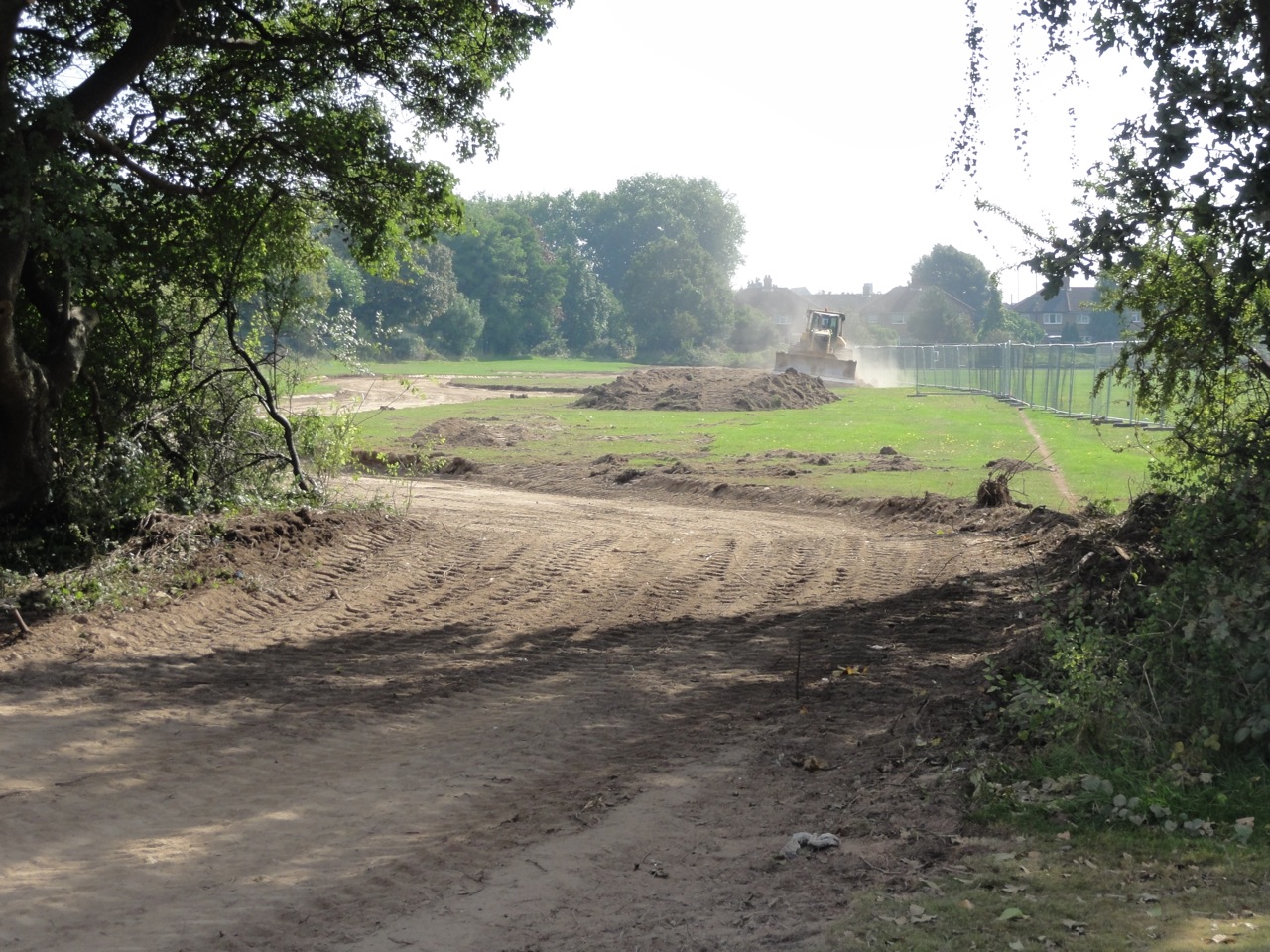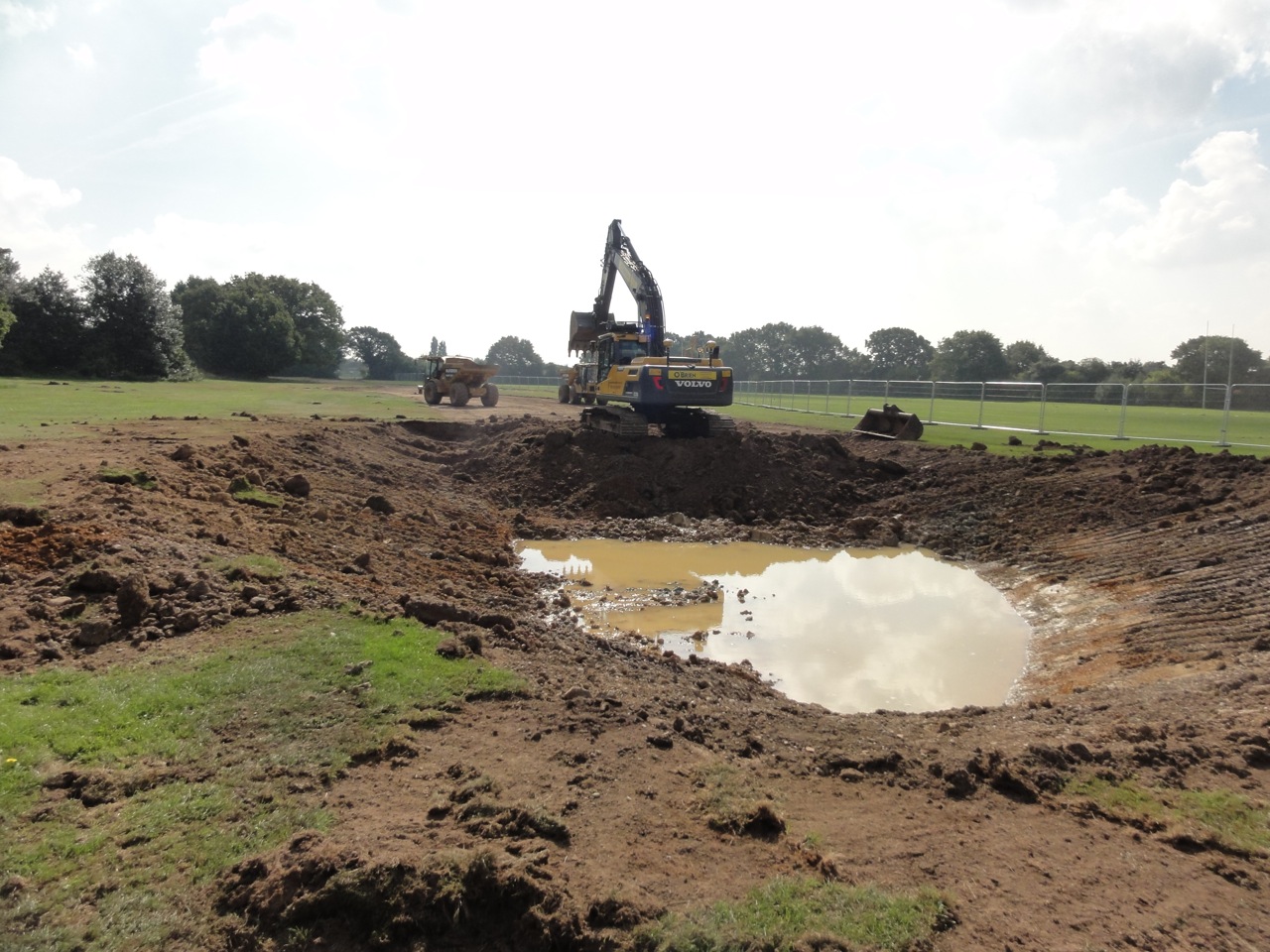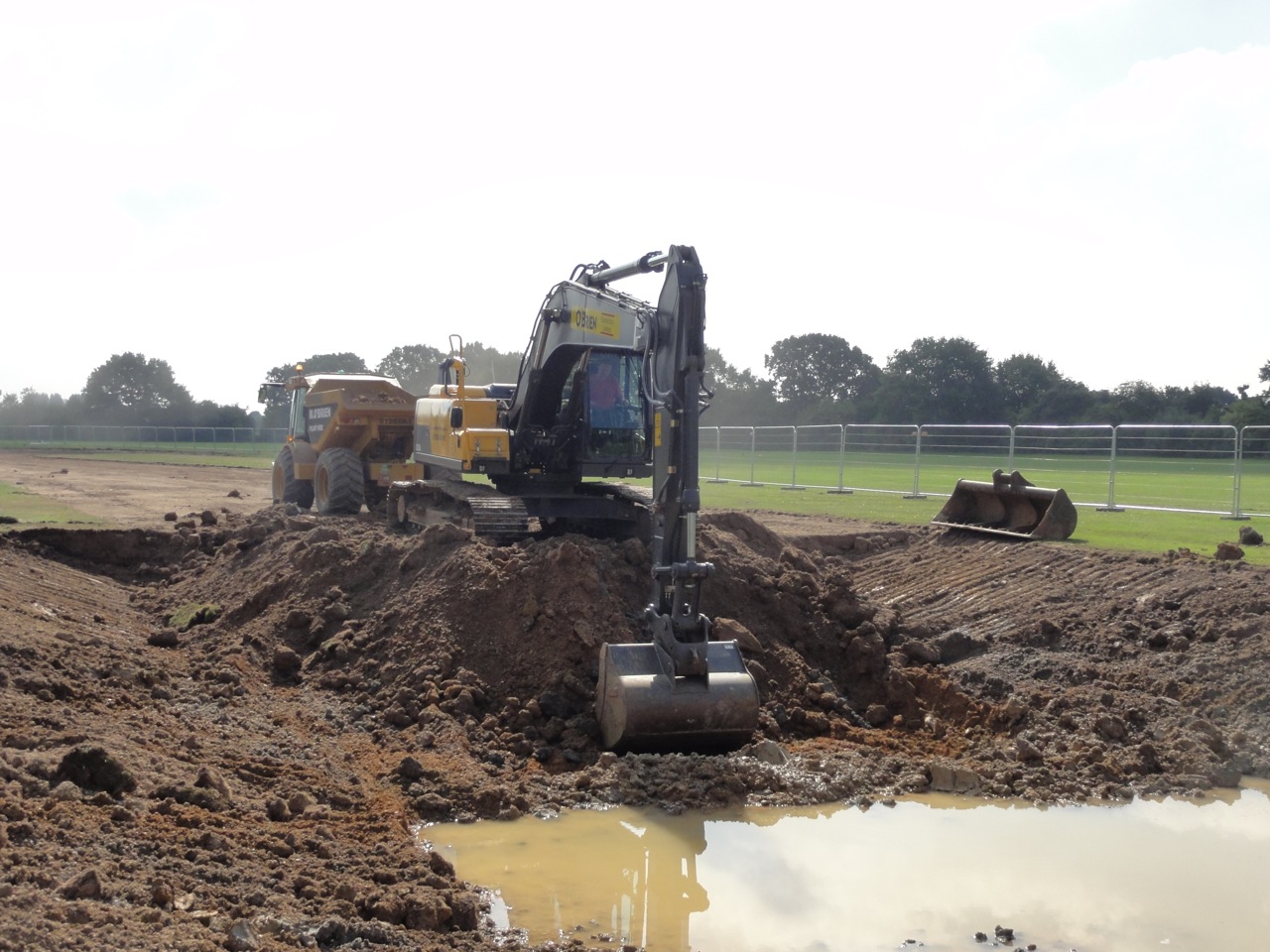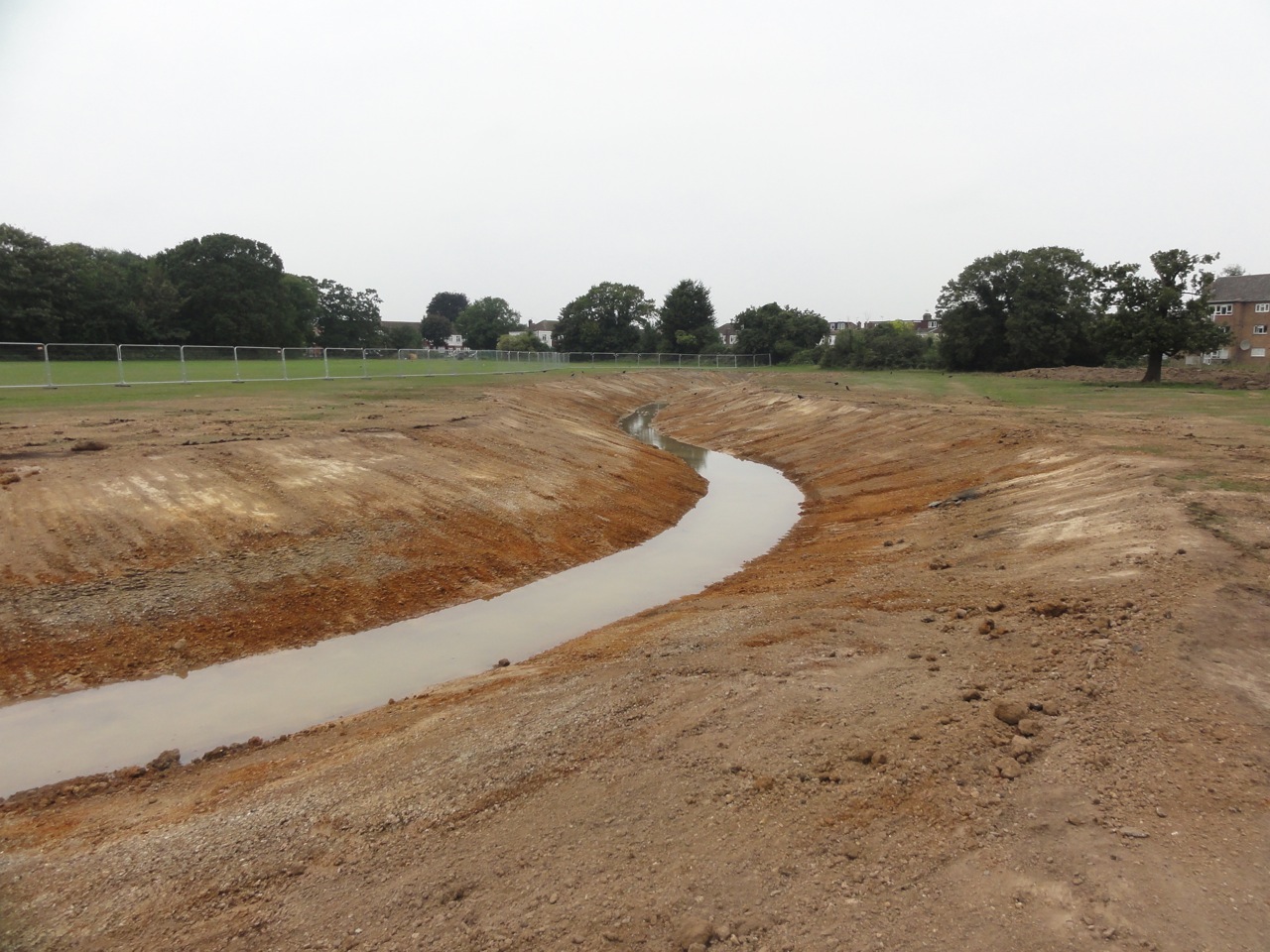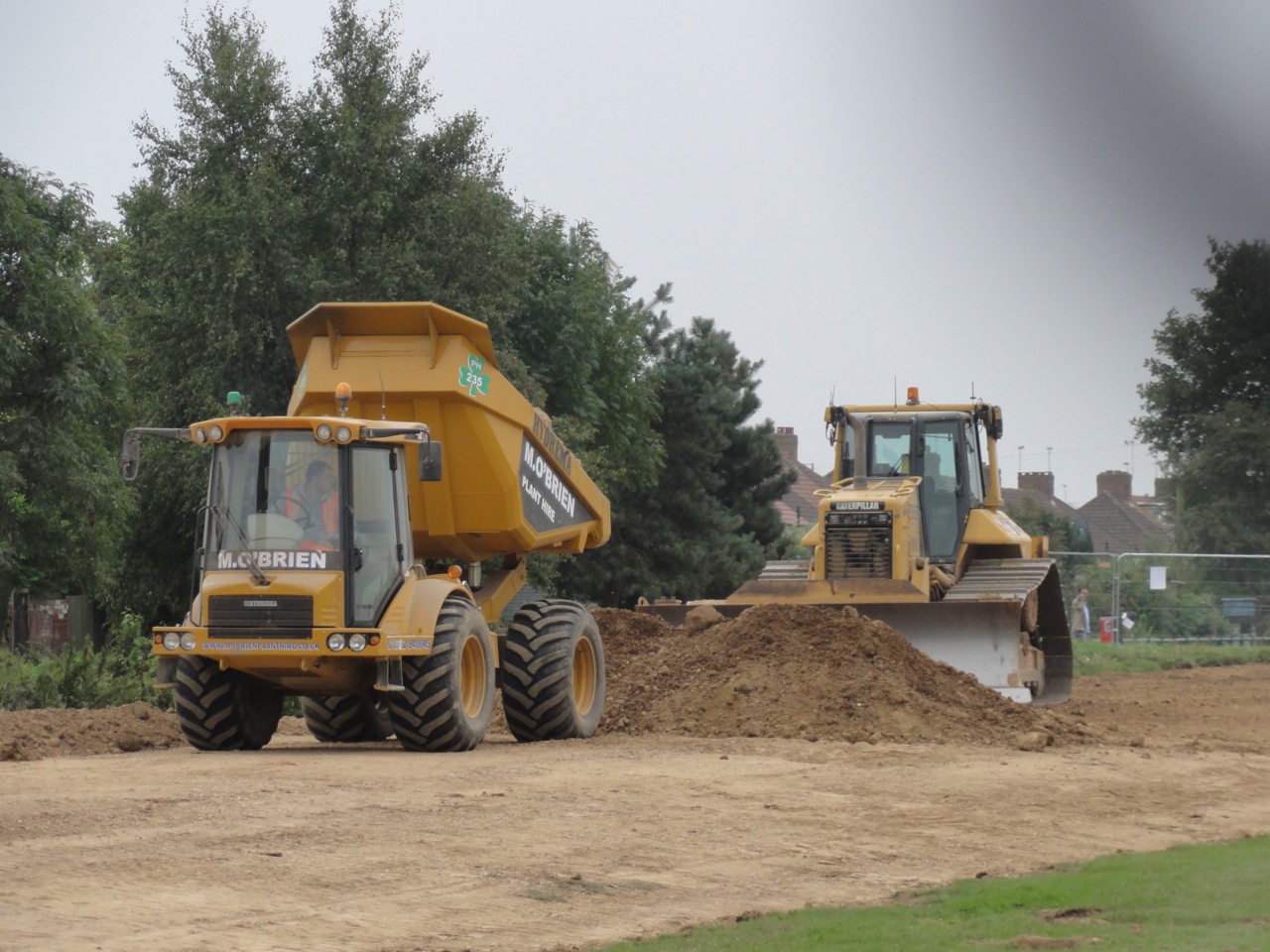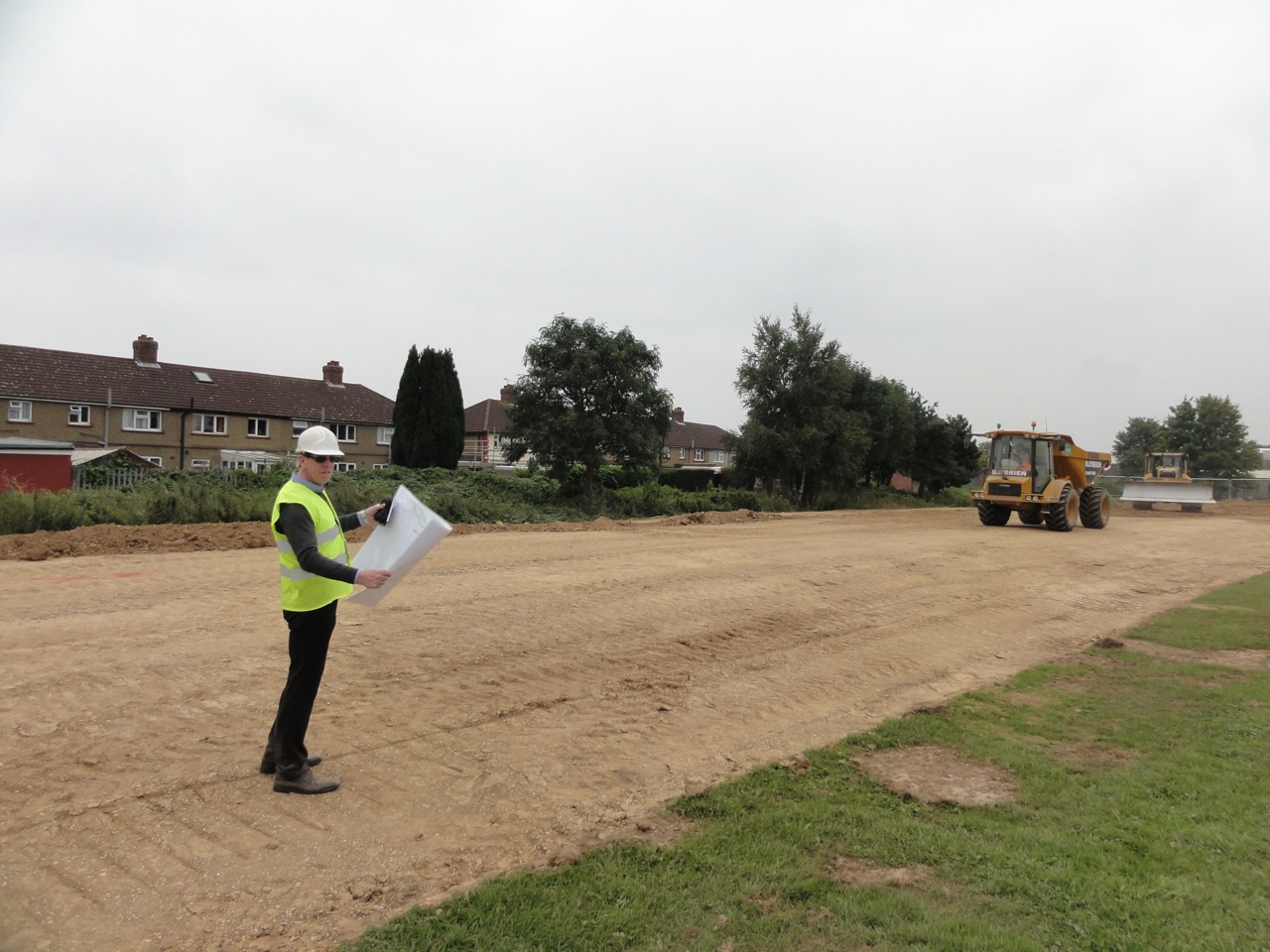 We look forward to keeping you up to date with our progress www.turfdry.com